Malbuart Folk Art and Design is company producing and distributing hand-painted souvenirs mainly for the tourists.
The challenge was to introduce a logo to give more modern, attractive look to the brand. The company wanted also to keep natural, organic feel of the brand.
As the result I created bright, bold coloured logo inspired by the motives from the folklore cut-outs.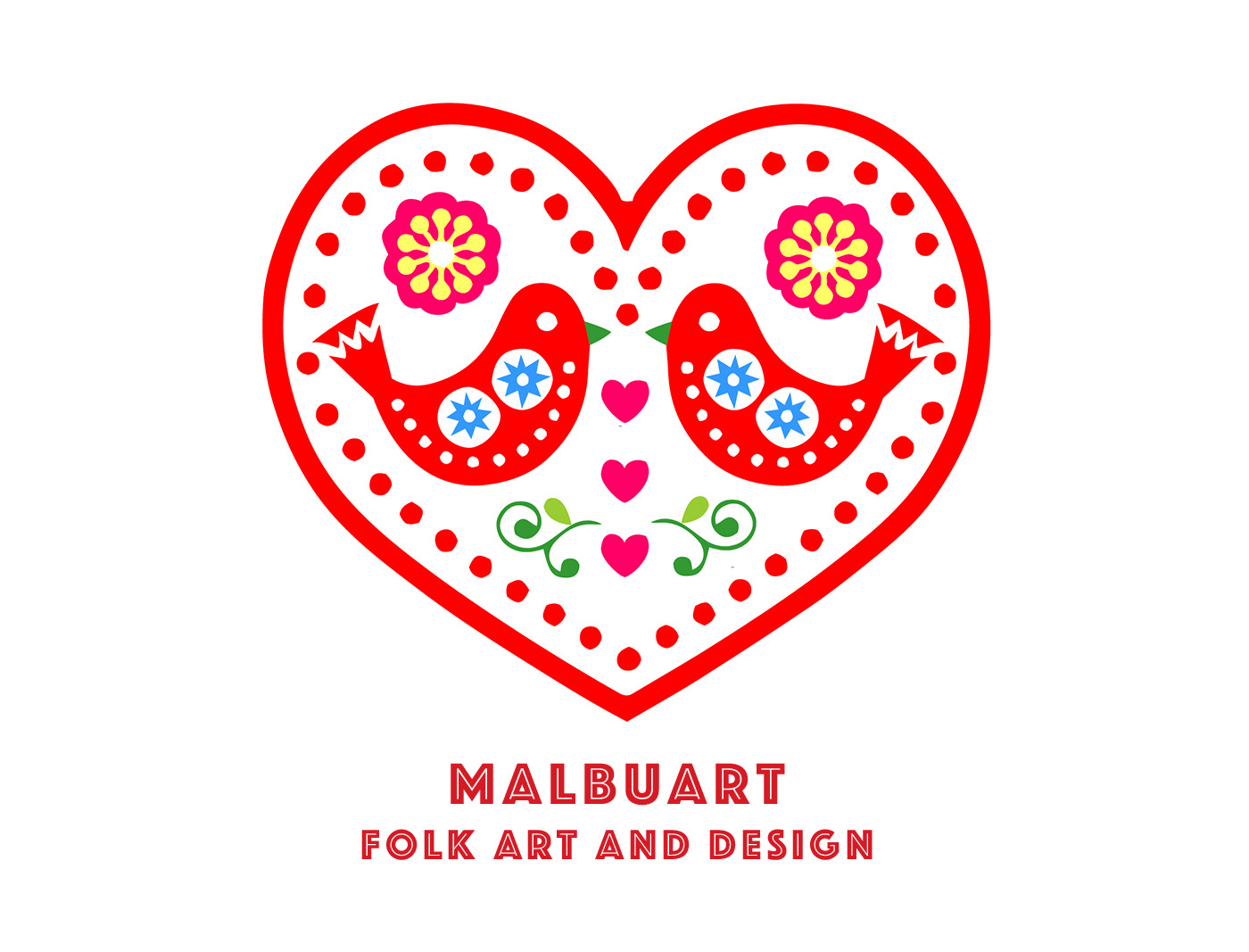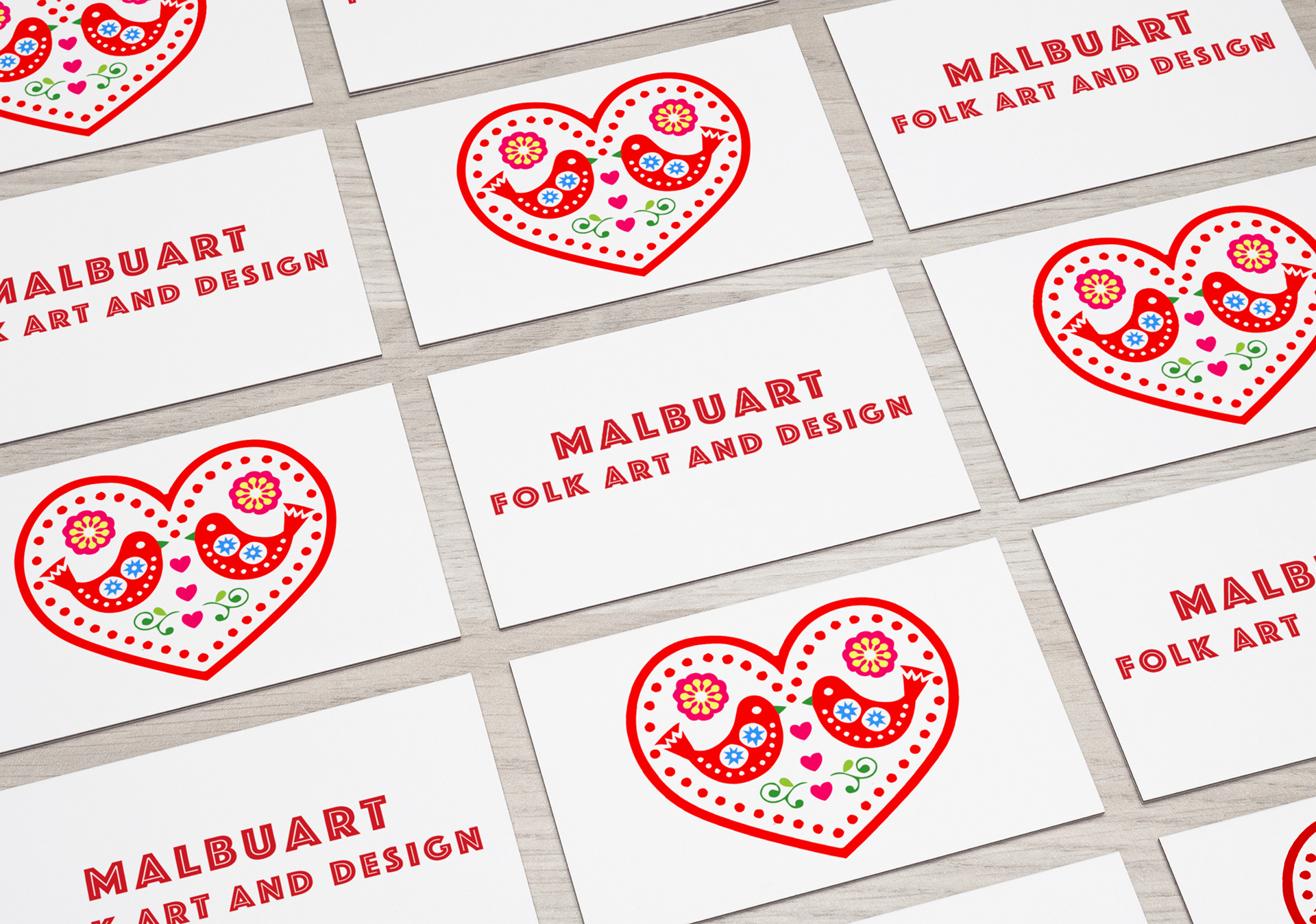 Ecological Cotton Tote Bag Design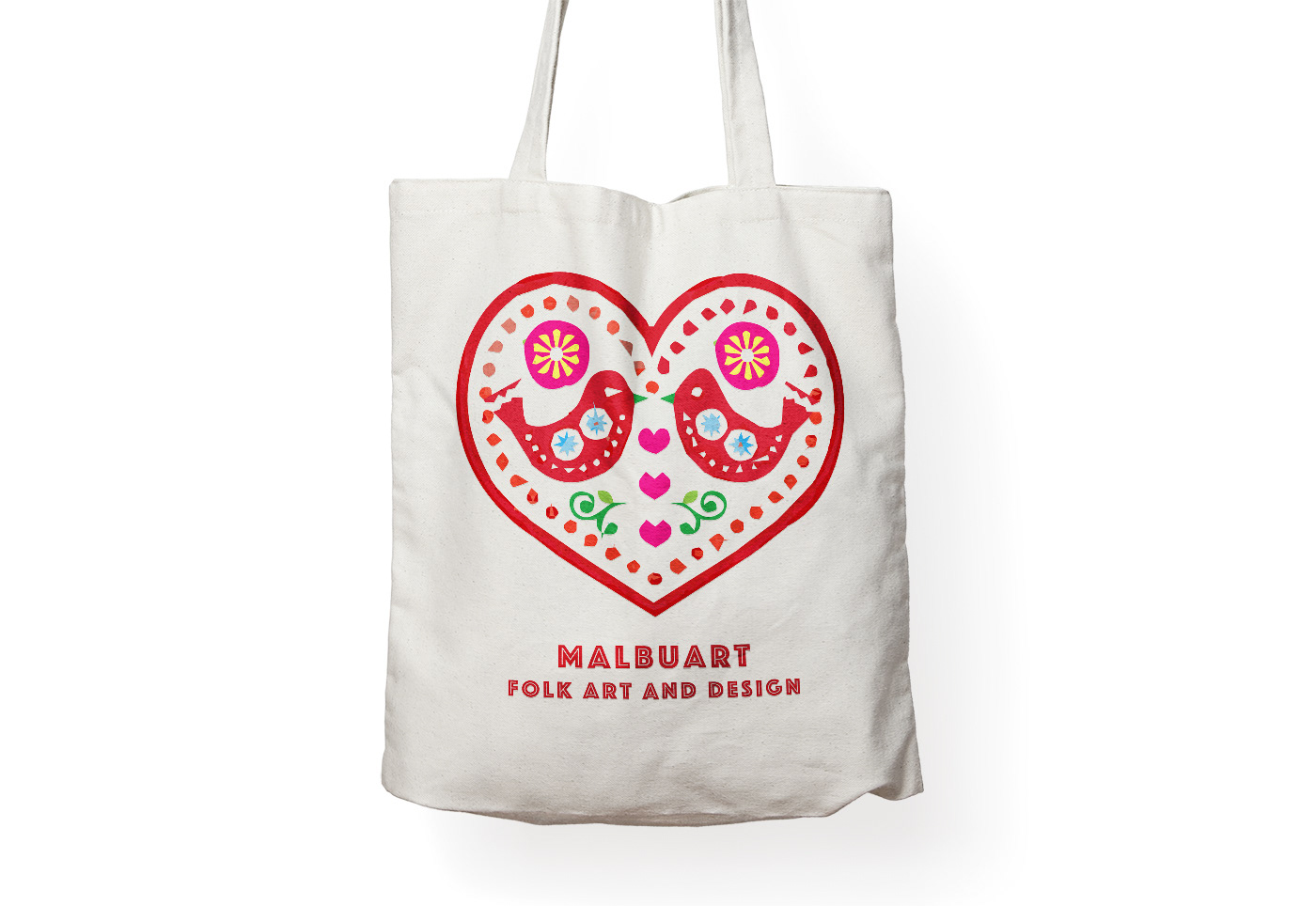 Decorative labels for the products