I am an award-winning London based Illustrator and a Printmaker. 
I was studying Graphic Design in Ediburgh and Illustration in London. Hovewer my first teacher was my beloved father who taught me how to design and craft printmaking. Ever since I was 6 years old, I create printmaking using different techniques including linocut.
Creating linocuts for private commissions deepened my knowledge and experience of working with clients. Beginning with an understanding of the brief and personal interests of the future owner of the artwork, followed by sketching drafts and choosing the most suitable one, finally carving out the lino or wood. The final part aims to bring artwork to life by colour printing using various types of paper.
I love accepting the challenge of designing a logo which is a unique speciality. By creating various bookplates for my clients, I learned different ways of designing and branding creation which is personalised and tailored to the client's needs. I am passionate about creating artworks such as logos which allows me to convey a certain feeling and a deep message in a simplified form, reflecting the client's wishes.
I also enjoy bringing to life my drawings and sketches by turning them into vectors. Most of my artworks I have digitised for the European Medicines Agency (EMA), the World Health Organisation (WHO) and the European Food Safety Authority (EFSA).
My creative inspirations are animals and the elements of nature. I love Escher illustration style.
In my leisure time, I enjoy painting watercolours and you may also find me baking cakes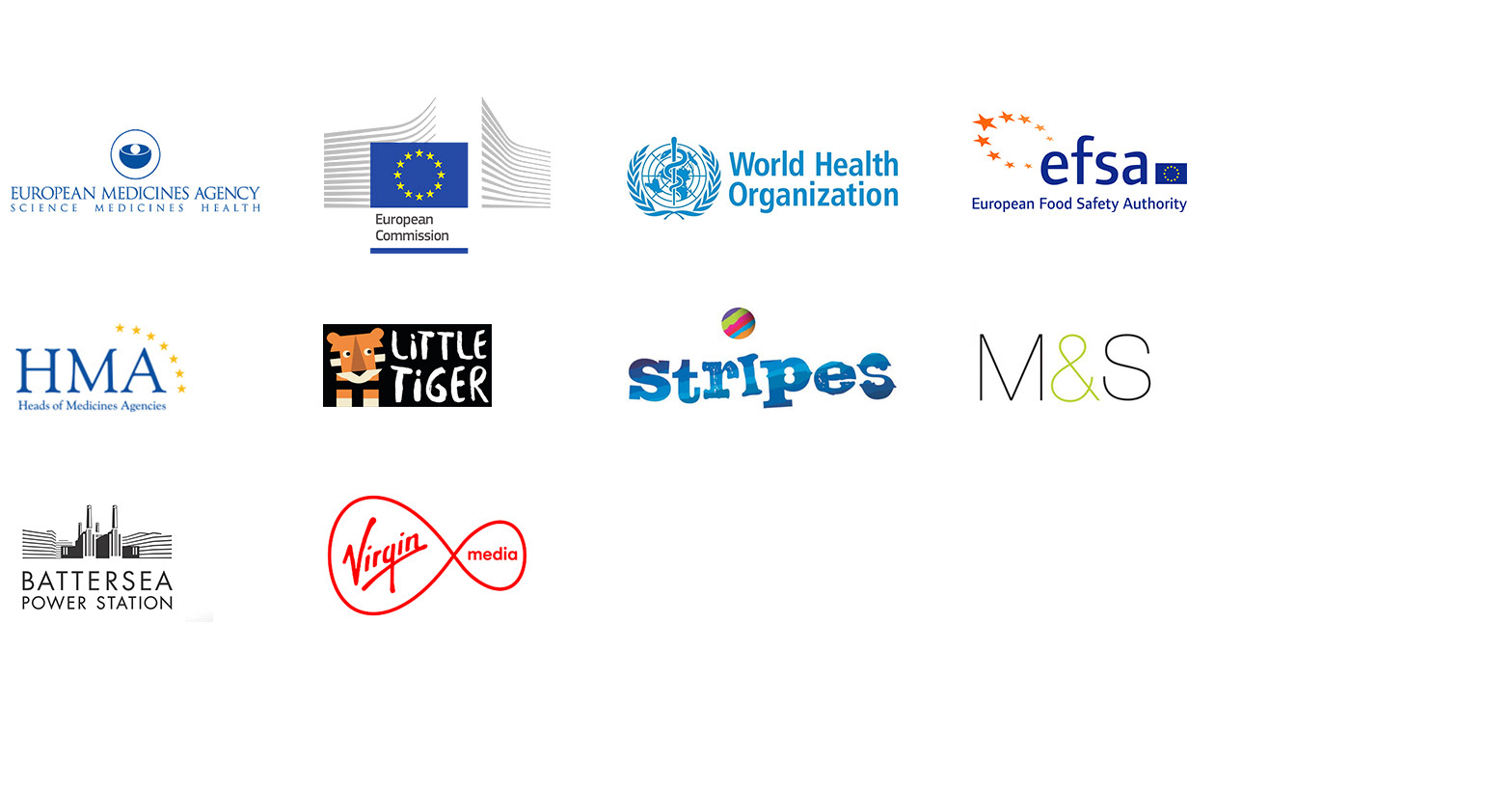 If you wish me to design something for you don't hesitate to contact me!
My email address is:
kiki.buchaniec@gmail.com
I AM ADVISED, SUPPORTED AND PROTECTED AS A MEMBER OF THE ASSOCIATION OF ILLUSTRATORS, THE TRADE ASSOCIATION FOR ILLUSTRATORS.