EMA Public Hearing is an EMA initiative to give a voice to patients, doctors, nurses, pharmacists, researchers and everyone else who wants to share experience with 
quinolones and fluoroquinolones
, a class of antibiotics widely prescribed in the EU. It took place on 13 June 2018 at EMA's premises. 
The challenge was to create social media campaign promoting the event.
As the result I created illustrations based on the screenshots of the video recordings from previous public hearing as the photography was not allowed.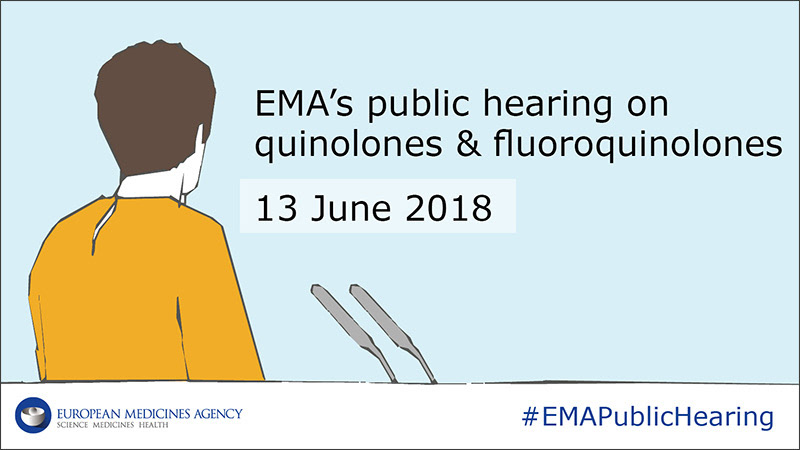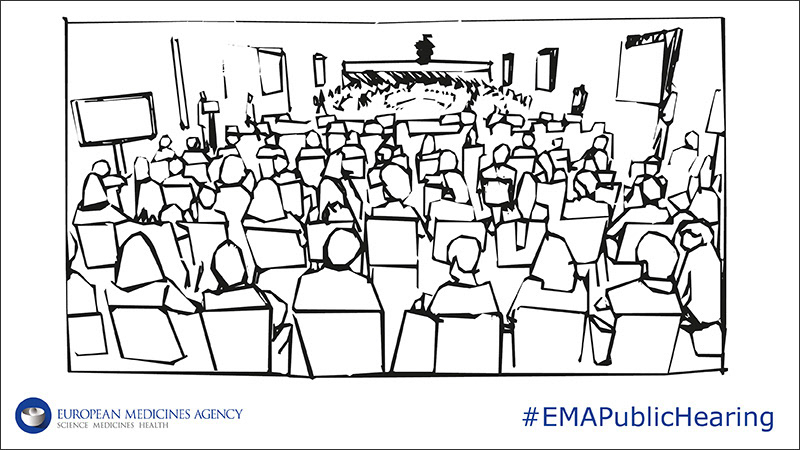 Pages from EMA Annual Report 2017 with the illustrations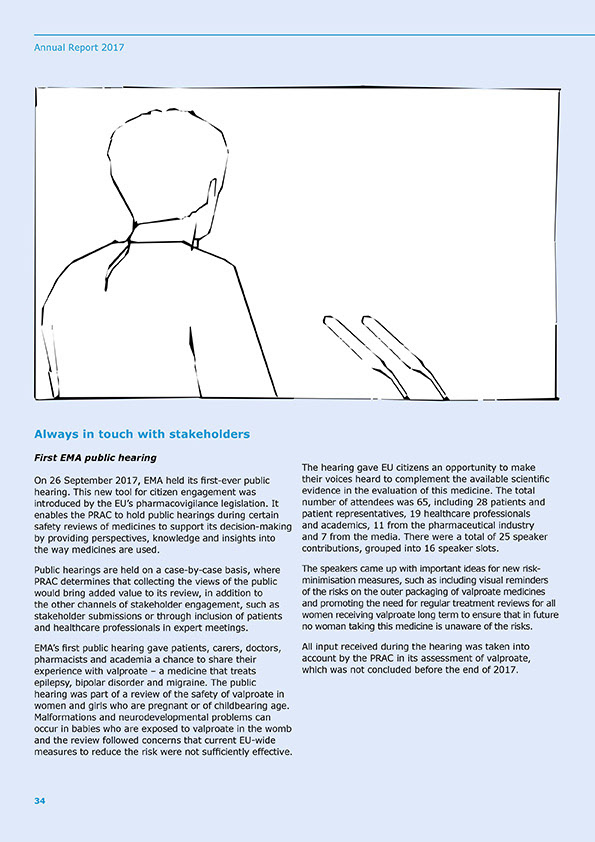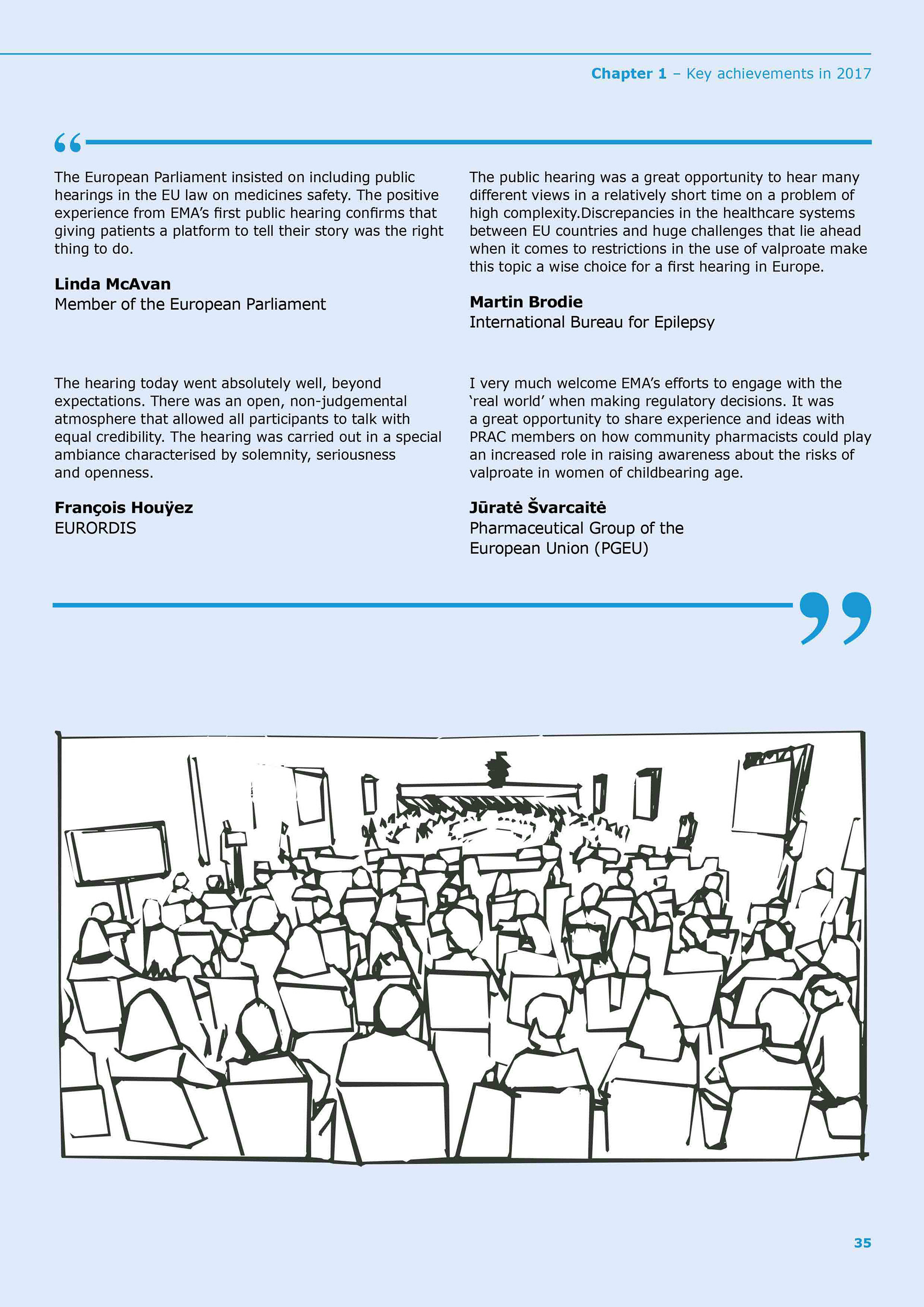 Creative process of developing a digitally manipulated ink pen illustration on the basis of the screenshot of the video recordings as the photography was not allowed